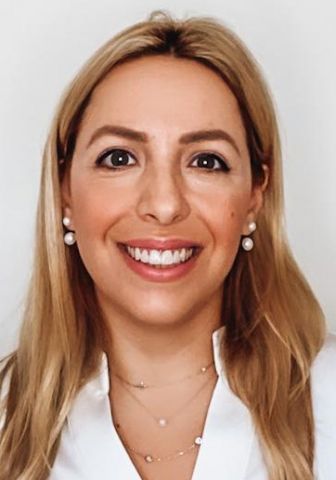 Ioanna Konstantopoulou
Registered Psychologist in Oxford Circus
Reverified 06/06/2022
Onsite 5 years
Clients - no data yet
Therapy
10 Harley Street, Oxford Circus, London W1G 9PF
Map
What to Expect
Try one session, to see if you feel comfortable with Ioanna, and decide if therapy may help you.
Cognitive Behavioural Therapy (CBT)
The National Institute for Health and Care Excellence (NICE) suggests CBT for
Body Dysmorphic Disorder (BDD)
Depression
Generalised Anxiety Disorder (GAD)
Panic
Binge Eating Disorder (BED)
Bulimia
Anorexia
Social Anxiety Disorder
CBT focuses on how your thoughts (cognitions) affect your feelings and actions. It recognises and challenges negative thoughts that perpetuate the problems you experience. The objective of cognitive behavioural therapy is for you to experience healthier thoughts and emotions.
Psychology
Psychology is interested in you and your thoughts, emotions and behaviour. It offers you psychological interventions and mental wellbeing support. The objective of psychological therapy is to help you ease symptoms.
Therapy
Anger
Bereavement
Relationship Problems
Self Esteem
Stress
Private Health Insurance Registrations
Qualifications
Health and Care Professions Council (HCPC) Registered Health Psychologist


Last Check 06/06/2022 | Next Review 06/07/2022

November
2009
Postgraduate Degree
Psychology
University of Hertfordshire (UK)
Verified 18/10/2018

June
2009
Certificate
Cognitive Behavioural Therapy (CBT)
Albert Ellis Institute (USA)
Verified 17/10/2018

February
2008
Degree
Psychology
Middlesex University (UK)
Verified 01/05/2014

Ioanna Konstantopoulou is bound by the Standards of the Health and Care Professions Council (HCPC).