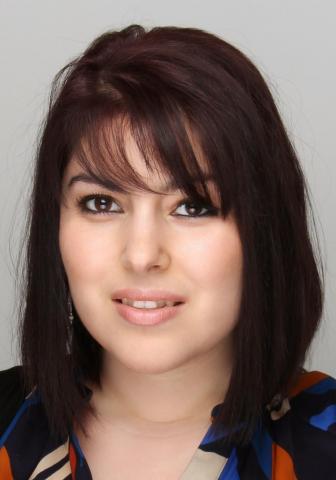 Dr. Haneyeh Belyani
Registered Psychologist in Harold Wood
Reverified 06/06/2022
Onsite 10 years
86% of clients return for a 2nd session
I am currently not taking on new clients
Please look for another therapist via the
Find a Therapist
search.
In Person & Remote Therapy from
2 The Drive, Harold Wood, Romford RM3 0DU
Map
What to Expect
Try one session, to see if you feel comfortable with Haneyeh, and decide if therapy may help you.
Cognitive Behavioural Therapy (CBT)
The National Institute for Health and Care Excellence (NICE) suggests CBT for
Depression
Post Traumatic Stress Disorder (PTSD)
Self Harm
Social Anxiety Disorder
CBT focuses on how your thoughts (cognitions) affect your feelings and actions. It recognises and challenges negative thoughts that perpetuate the problems you experience. The objective of cognitive behavioural therapy is for you to experience healthier thoughts and emotions.
Counselling
NICE suggests counselling for
Counselling centres on listening to you, and assisting you. You determine which issue regarding your early years and/or adulthood you discuss. An objective of counselling is to enable you to speak about a difficulty and discover a way forward which is appropriate for you.
Eye Movement Desensitisation Reprocessing (EMDR)
NICE suggests EMDR for
Post Traumatic Stress Disorder (PTSD)
Eye movement desensitisation reprocessing directs your eye movements to affect how your mind processes data. The technique attempts to reprocess your frozen traumatic memories. The objective of eye movement desensitisation reprocessing is to desensitise your upsetting memories.
Psychodynamic Therapy
NICE suggests psychodynamic therapy for
Self Harm
Depression
Social Anxiety Disorder
Psychodynamic therapy centres on the unconscious meaning of the issues you encounter. It facilitates you in being aware of parts of your internal dynamics. Psychodynamic therapy seeks to enhance your self-understanding to give you options.
Psychology
Psychology is interested in you and your thoughts, emotions and behaviour. It offers you psychological interventions and mental wellbeing support. The objective of psychological therapy is to help you ease symptoms.
Therapy
Abuse
Anger
Bereavement
Relationship Problems
Self Esteem
Stress
Private Health Insurance Registrations
Aviva Health
AXA PPP Healthcare
PruHealth
Qualifications
Health and Care Professions Council (HCPC) Registered Counselling Psychologist


Last Check 06/06/2022 | Next Review 06/07/2022

April
2016
Certificate
Eye Movement Desensitisation Reprocessing (EMDR)
Alexandra Richman (UK)
Verified 15/05/2017

October
2011
Doctorate
Counselling Psychology
with
Cognitive Behavioural Therapy (CBT)
Psychodynamic Therapy
University of Surrey (UK)
Verified 22/06/2014

Haneyeh Belyani is bound by the Standards of the Health and Care Professions Council (HCPC).